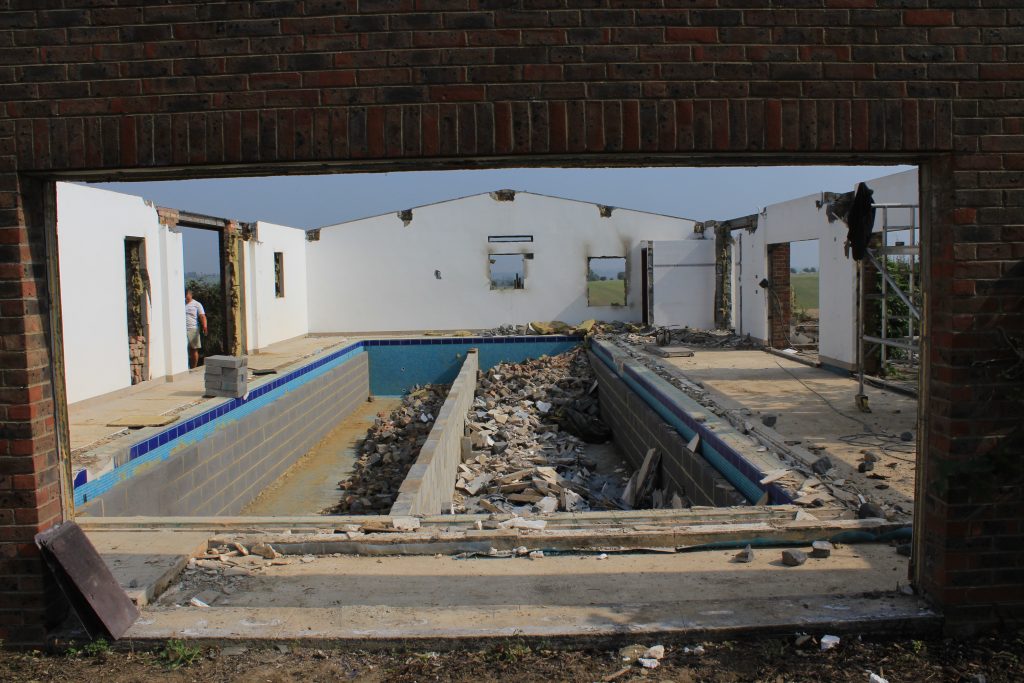 Date: October 2016 – Present Day
On this page, we will be showing week by week progress of converting a swimming pool building into a house. Follow us on Facebook or Twitter @designandbuild #photobuilddiary
Magazine Feature of House Renovation
Date: April 2016
One of our projects; Mid Willow, in Buckinghamshire, was featured recently in Real Homes magazine in a section dedicated to people giving their homes a new lease of life. In this project, we changed the internal layout and replaced an old conservatory with an extension, to provide the client with an open-plan kitchen-diner leading onto a utility room at one end and playroom at the other.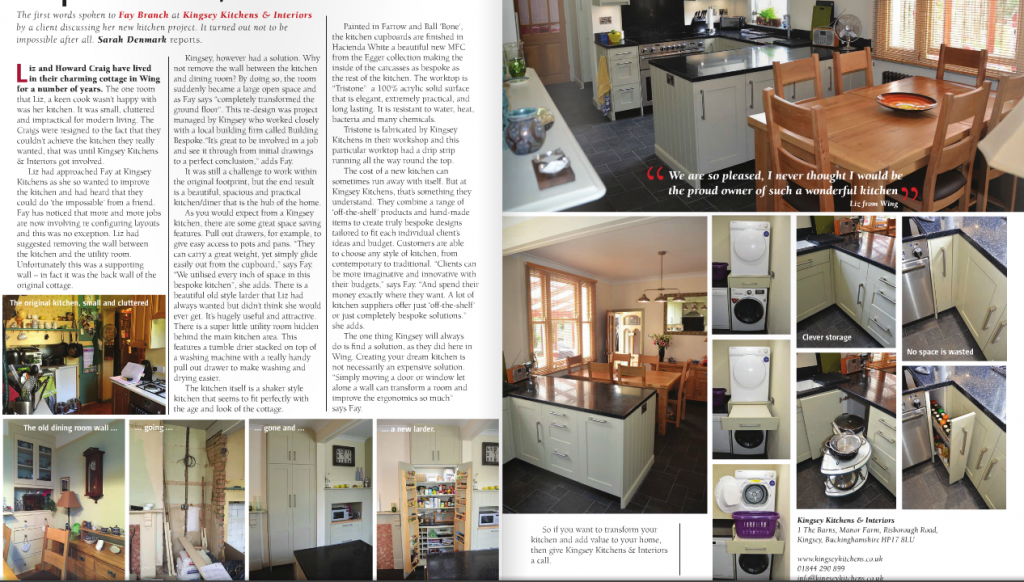 Magazine Feature of Kitchen Installation
Date: Autumn 2015
We work in partnership with Kingsey Kitchens to provide a full build and kitchen installation service to clients. This particular job, in Wing, Buckinghamshire, was featured in Thame Out magazine. You can read the full article here.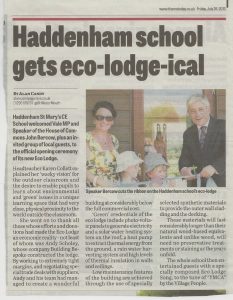 Local Newspaper Article for Eco-Lodge
Date: July 2013
The opening of the Eco Lodge at Haddenham St Mary's school was covered by the local newspaper; the Thame Gazette. This was an interesting project to work on constructing a 'Green' building for outdoor learning about the environment incorporating renewable energy sources and sustainable materials.